Watertight Hatches / Watertight Doors / Windshield Wipers / and More!

Watertight hatches are used wherever a watertight or airtight seal needs to be maintained, while still providing access to the compartment.  We create watertight hatches to fit a wide variety of requirements for our customers.  These hatches can be used for applications such as: access to fish holds or cargo holds on vessels, ventilation hatches with watertight covers for machinery and equipment spaces on ships, access hatches to tanks of all kinds, scuttles and emergency escape hatches, for pontoons on floating bridges, hatches to access electrical rooms for buildings in flood zones ... it is easy to see the diverse applications where an airtight or watertight hatch will protect people and equipment from potentially catastrophic damage.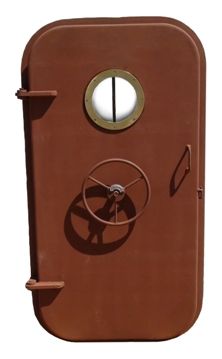 Watertight doors are used in walkways or other areas where people need access to an area, while still maintaining a watertight or airtight seal when the door is closed.  Depending on the clear opening size of the door, our watertight doors are built to withstand pressures up to 7 psi in a closing direction.  For larger clear opening sizes, pressure ratings need to be evaluated on a case-by-case basis.  The watertight doors are built to handle heavy wave action.  Custom watertight and airtight doors have been built for applications where high temperatures are an issue, such as for bag house dust collectors, or for fire-training simulators.  Watertight doors make sure that the water stays where it belongs.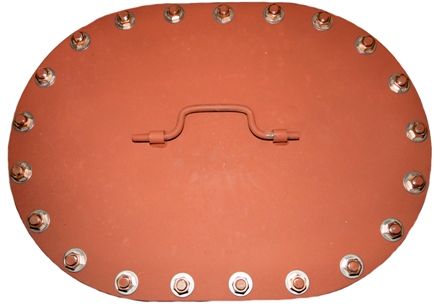 Watertight manholes are used for access to confined spaces, tanks, or for applications with higher pressure requirements.  Multi-bolt manholes can be used in applications where drop bolts or dogging mechanisms would be unable to hold the internal water or air pressure.  Multi-bolt manholes are also one of the most economical ways to create access to an area, and provide a watertight seal.  Single-bolt manholes are a great way to create access to confined spaces or tanks that are accessed frequently.  In the applications that are well suited to single-bolt manholes, such as the decks of fish boats, tug boats, patrol boats, Offshore Service Vessels, and ferries (among many other applications), the ease of use for single-bolt manholes (usually just a turn with a hex wrench) saves valuable time for users.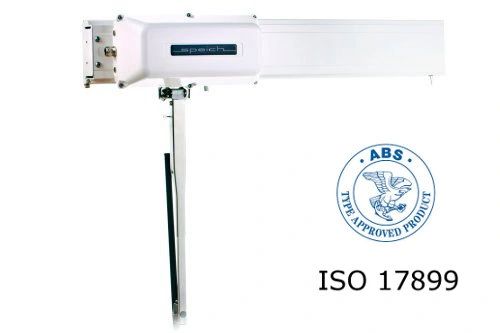 Marine windshield wiper systems are a key component to maintaining visibility on a boat.  There are several different types of wiper systems, depending on the needs of the crew and the vessel.  The first type are Clear View Screens (CVS ... also called "Spinner Windows"), which are useful when all other methods to keep a window clear of rain, fog, and ice are not working.  A round pane of glass spins at a high rate of speed, forcing the rain to the outer edges of the glass using centrifugal force.  An optional heater makes sure the glass is free of ice and fog even in the harshest conditions.  The second type of marine windshield wipers are straight line wiper systems, which clear the maximum viewable area possible.  A wiper blade runs along a track mounted above or below the window, sweeping almost the entire window from edge to edge.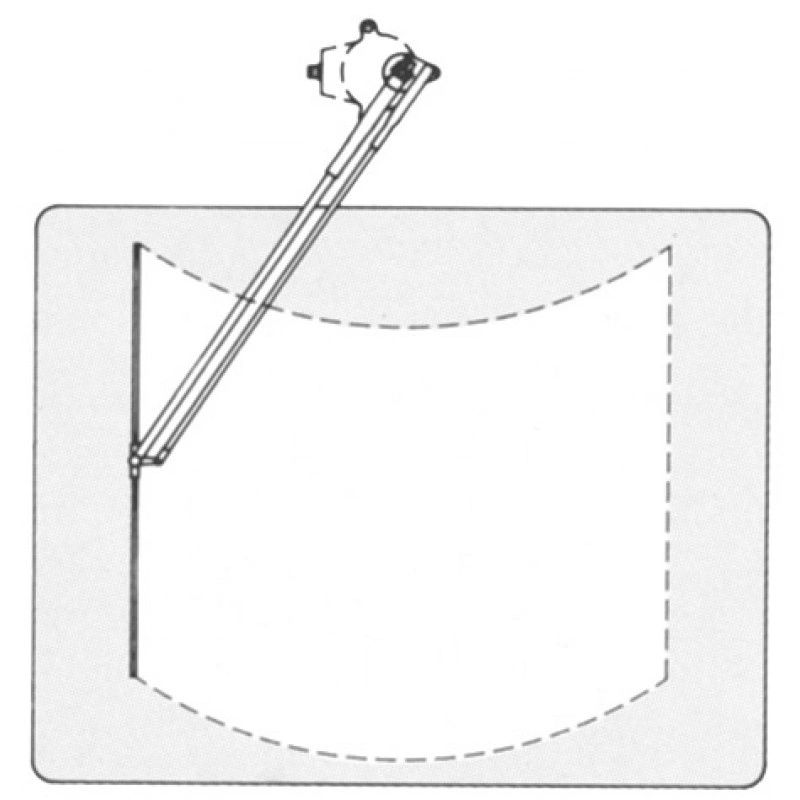 The third type of wiper system is a pantograph wiper system, where a motor with a single pivot point drives a dual arm, keeping the wiper blade parallel to the edges of the glass while the blade travels through its arc.  Used on commercial ships and yachts, these systems are also used extensively on buses and semi-trucks.  The final type of marine windshield wiper system is the pendulum wiper system, also driven by a motor with a single pivot point.  On the pendulum system, the wiper blade stays in line with the wiper arm.  These wiper systems are most commonly used on cars, and smaller pleasure boats.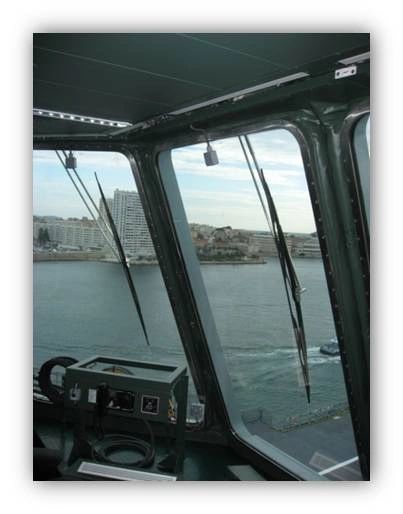 Commercial-grade air-driven windshield wiper systems are ideal for applications where a spark from an electric motor could potentially create a fire-hazard.  Air driven wiper systems, also referred to as pneumatic wipers, were designed to provide an extremely durable and cost-effective system that could operate in the harshest of working conditions with minimal maintenance.  These systems are used extensively on buses, trucks, trains, oil drilling rigs and support equipment, crane cabs, and many other applications.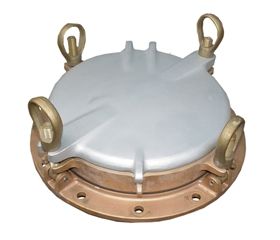 Portlights and Fixed Lights are the nautical term for a small -- usually round -- window in a boat.  The main difference between a portlight and a fixed light is that a fixed light does not open, while the glass portion of a portlight can swing open -- allowing light and fresh air into the compartment.  Heavy-duty commercial-grade portlights and fixed lights are designed to handle rough seas, made with thick panes of clear tempered glass (usually between 1/2" to 3/4" thick).  They are also available with deadlight covers, which can be closed in extreme weather, or to completely block out the light when those middle of the night watches make sleep during the day a necessity.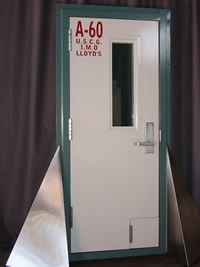 Controlling the spread of a fire can be the difference between life and death.  Certified fire-rated doors go through rigorous testing to make sure they do their job if a fire starts.  Fire-rated doors are classified based on the severity and length of time that the door must resist the fire and the passage of heat from the hot side to the cold side.  The standards for marine fire-rated doors are set out in SOLAS (Safety of Life at Sea) convention, which was first adopted in 1914 in response to the sinking of the Titanic.  These regulations specify three main categories of fire rating:
"A" class fire-rated doors must resist the passage of fire (maintain integrity) for 60 minutes.  An "A60" door must maintain this integrity

and

prevent an increase in 140-180 degrees Celsius of heat on the cold side for 60 minutes.
"B" class fire-rated doors must resist the passage of fire (maintain integrity) for 30 minutes.  A "B15" door must maintain this integrity

and

prevent an increase in 140-180 degrees Celsius of heat on the cold side for 15 minutes.
"C" class doors is not fire-rated, however, it must be made of a non-combustible material such as steel.

We are proud distributors for the following manufacturers:

Cen-Tex Watertight Doors, Watertight Hatches, Manholes, and Portlights:
Cen-Tex provides tough, reliable watertight closures that hold up to the harshest working environments.  Cen-Tex can build the water-tight solution for your needs.
Deansteel Fire-Rated, Hollow-Metal, Bullet-Resistant and Blast-Resistant Doors:
Deansteel has a wide variety of products to meet your commercial door needs. The marine fire-rated doors come with USCG and IMO approval, and comply with all Jones Act contract requirements.
Speich CVS Windows, Straight-Line, Pantograph, and Pendulum Windshield Wiper Systems:
We are a stocking distributor for Speich windshield wiper parts.  Speich windshield wiper systems are used on platforms as diverse as military vessels, cruise ships, superyachts, tug boats, pleasure boats, and even non-marine applications such as crane operator cabs.  Speich provides a rugged windshield wiper system that enhances the appearance of any vessel it is used on, with a short lead time to accommodate tight shipyard schedules.
Sprague Air-Driven Windshield Wiper Systems:
We are a stocking distributor for Sprague windshield wiper systems.  Sprague air-driven wiper motors are reliable, weather-proof motors that can be installed inside or outside the cab, will withstand punishing abuse, and can be used in areas where electrical sparks are a safety hazard.
Baier Watertight Hatches and Manholes:
"The strongest hatch to ever hit the deck!" Baier cast watertight hatches and bolted plate manholes provide superior strength at an affordable price for a variety of stock sizes.